Million Dollar Habit
Regular price
Sale price
$7.00
Unit price
per
Sale
Sold out
Introducing the Daily Digital Planner – minimally designed to help you lead an organized, stress-free life without distraction. The Daily Digital Planner is the perfect tool to upgrade your work and life quality and achieve your goals this year!

✏️ This planner if made for you if you like to keep it simple and use a daily planner with no unnecessary templates.

This digital planner is compatible with popular note-taking apps like GoodNotes and Notability and comes in three color themes – minimal, pastel, and dark – to match your unique style.

The daily planner includes a daily planner in 6 colors – for each day of the year. All pages are hyperlinked for seamless navigation, and one click away. You'll also receive 10 planner covers to choose from and can customize your planner, as well as many digital stickers.

🌟 What's inside:

• Digital daily planner (6 color themes)
• Matching digital stickers
• 10 Planner Covers


👉 Upon purchase, you will receive an instant download link to a Google Drive folder with all of the files. Please note that this is a digital purchase, and no physical items will be shipped.


📝 Key features:

• 10 Covers to choose from
• 365 daily pages
• Hyperlinked
• Bonus digital stickers


🏅 Why Shop Million Dollar Habit🏅

While all planners in the MDH shop are professionally designed to be intuitive and easy to use, our biggest selling point is our community of creatives who share the same passion for leading an organized and stress-free life. Follow me on Instagram (@milliondollarhabit) for daily tutorials and inspiration for your planner.

✨ Unique and Versatile Design: This planner features a unique and versatile design that is both practical and visually appealing. It's compatible with a wide range of devices and PDF annotation apps, making it easy to use and customize to your needs.

🎨 High-Quality and Functional: We use professional tools and advanced technology to create our digital planner, ensuring that it's both functional and aesthetically pleasing. You can use it to plan your day, track your goals, and stay organized, all without worrying about unnecessary clutter.

🤝 Excellent Customer Support: We are committed to providing excellent customer support and ensuring that our customers are satisfied with their purchase. If you have any questions or concerns, our friendly and knowledgeable customer service team is always ready to help.

💰 Affordable Pricing: Our digital planner is priced competitively, making it accessible to everyone who wants to stay organized and boost their productivity. We believe that everyone deserves a high-quality planner that fits their budget.

♻ Environmentally Friendly: Our digital planner is a sustainable and eco-friendly alternative to traditional paper planners. By using our planner, you're not only staying organized, but you're also contributing to a greener and more sustainable future.

Device compatibility 🖥️

✅ Works seamlessly on Windows, Android, and Apple devices
✅ Compatible with laptops, desktops (both Mac and Windows), tablets (excluding Kindle and a few others, please inquire before purchasing)
✅ Designed to be used with any PDF annotation app such as Goodnotes, Notability, Xodo, Samsung Notes, Collanote, Noteshelf, ZoomNotes, etc.
❌ Not optimized for use with mobile phones (view only), also incompatible with Kindles and Chromebooks, not compatible with the OneNote app
❌ This is a digital product and will not be physically shipped.
❌ Please note that this product is not intended to be printed.

🌟 At Million Dollar Habit, we are committed to helping you lead your best life. Please feel free to message us at any time with questions or concerns.

Note that this planner is not compatible with the OneNote app.

Share
View full details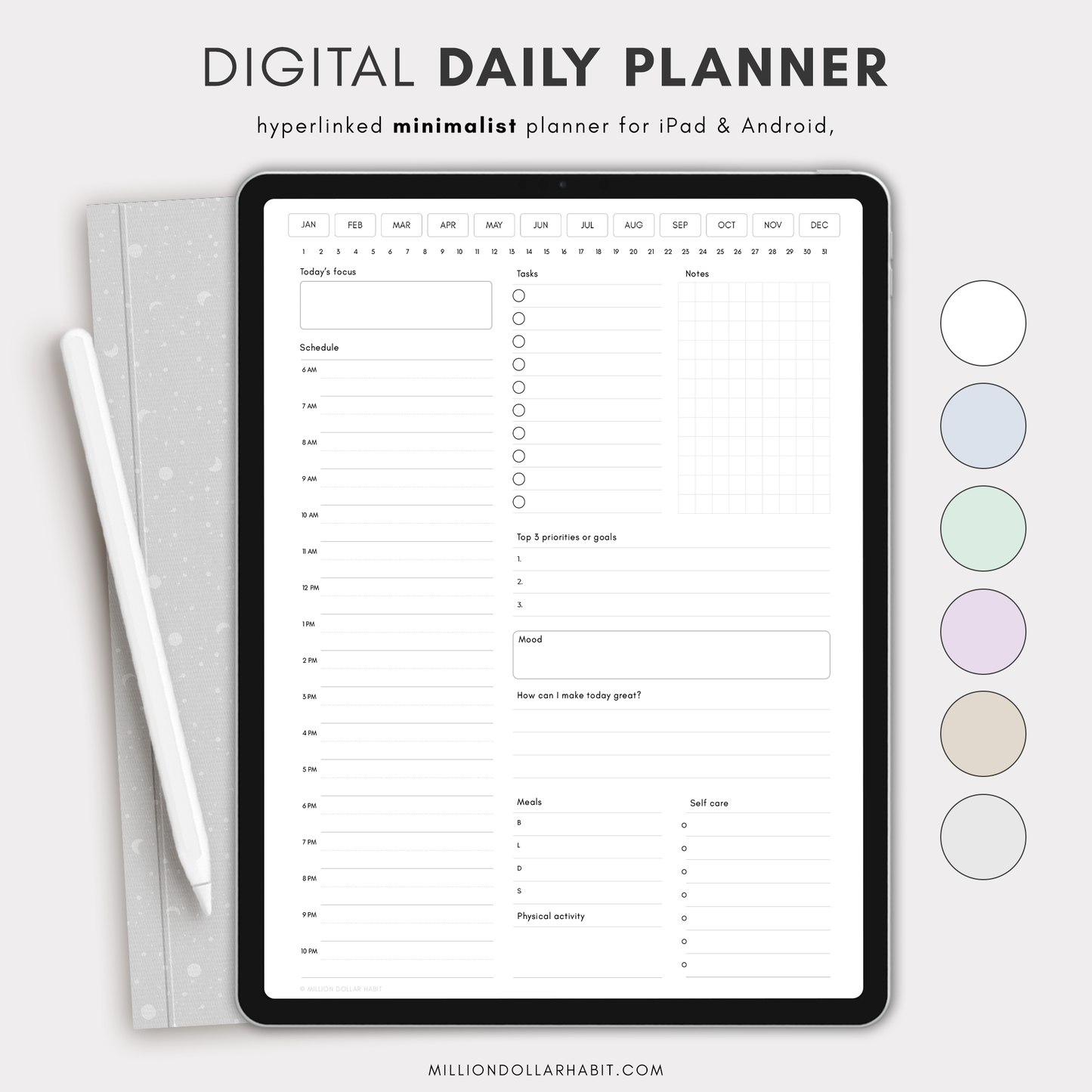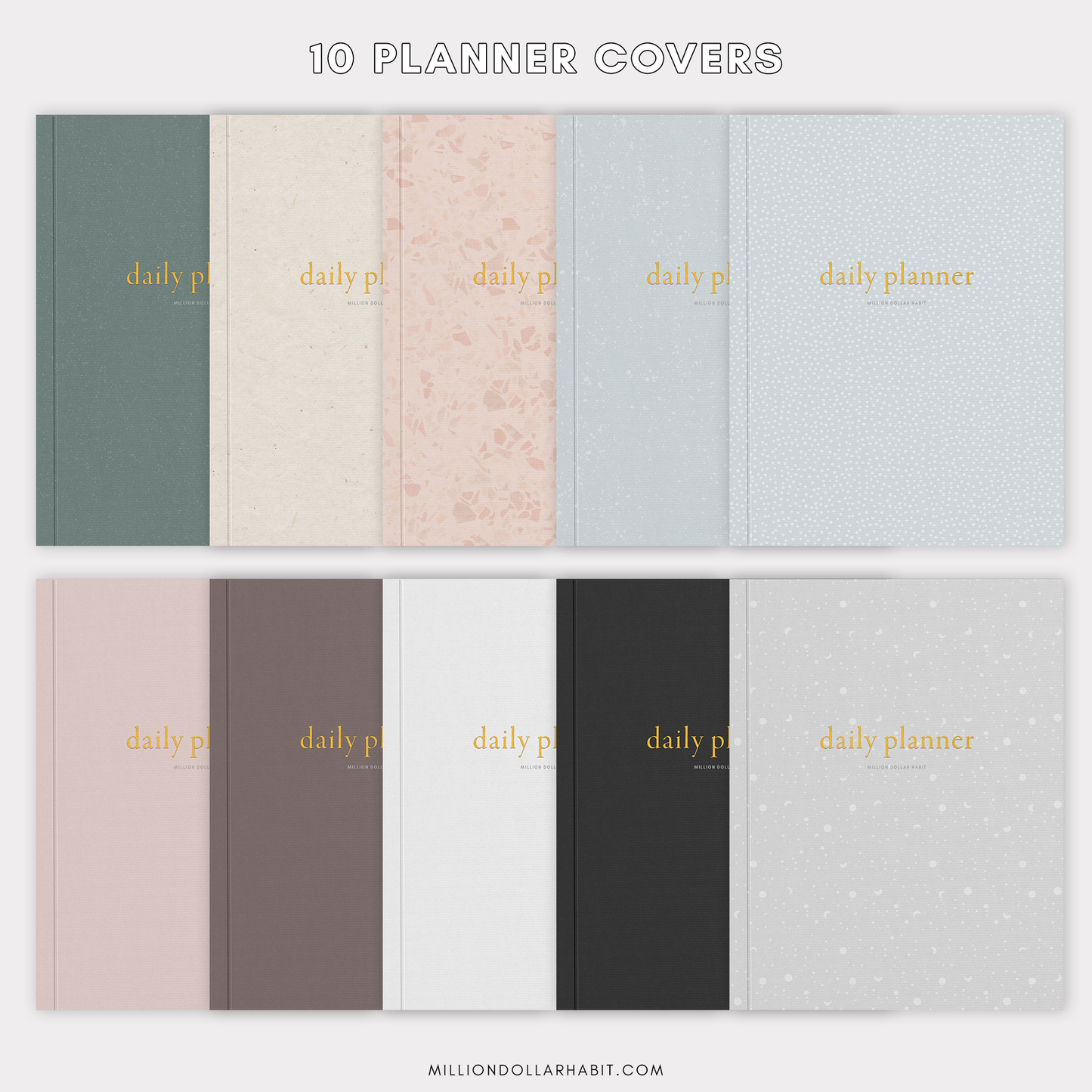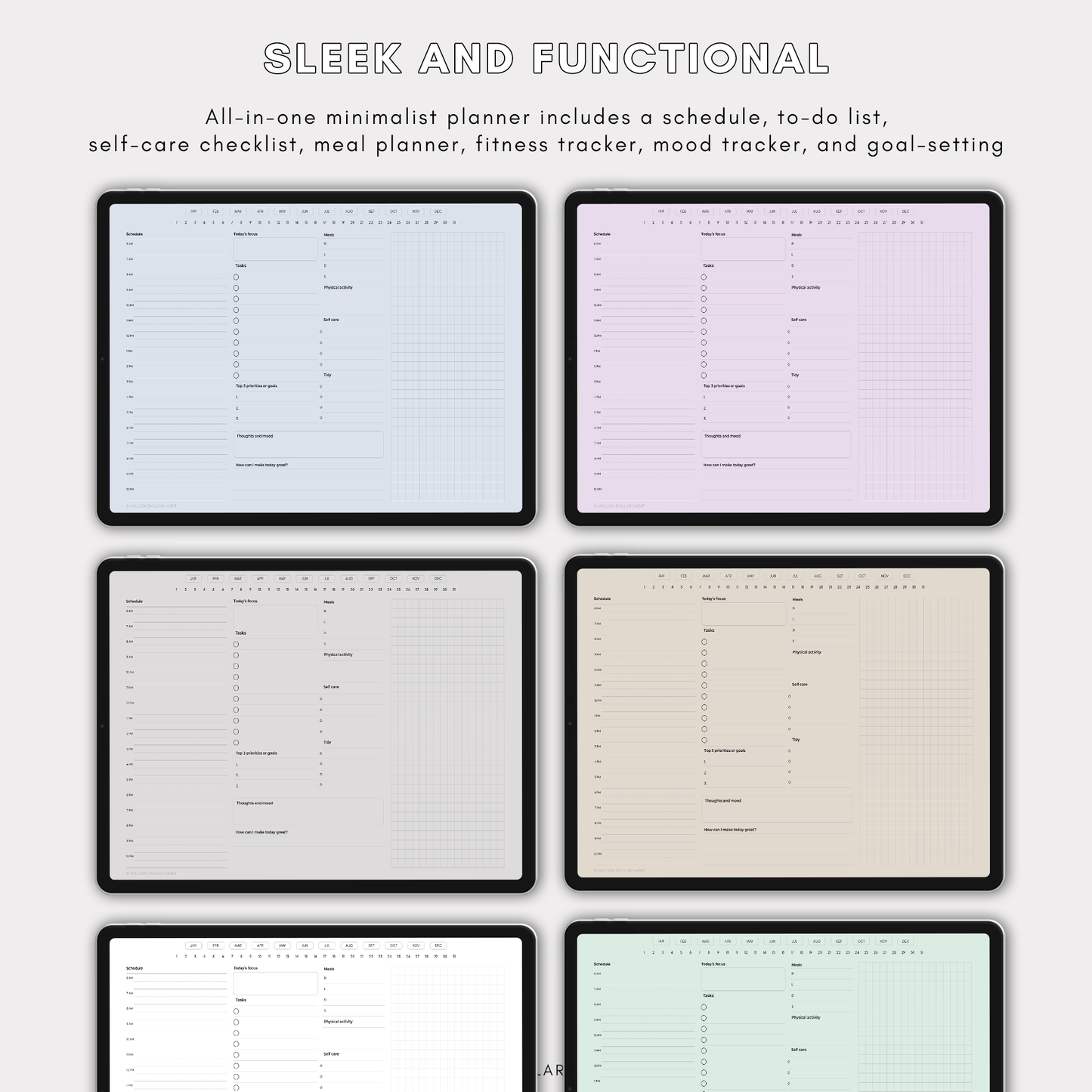 See what our customers are saying
Our planners have helped 10,000+ people organize their lives.
Frequently Asked Questions
When will I receive my order?

Your purchase will be delivered instantly to your email address.
What do I need to start using a digital planner?

To import and use the planner you will need a digital device and a note taking app like GoodNotes.
I need help with my order