Million Dollar Habit
Regular price
Sale price
$12.00
Unit price
per
Sale
Sold out
Embark on a path to your fitness dreams with the Fitness Planner for GoodNotes. Set, track, and conquer your goals like never before!
What you can do with this digital planner:
🎯 Set Your Objectives: Craft precise fitness goals for weight loss, muscle gain, and overall well-being. Envision success and let the planner guide you.
📈 Track Your Progress: Monitor milestones and progress every month. Utilize the wellness templates to celebrate each step towards your goals.
✍️ Strategic Planning: Transform aspirations into actionable plans. Break down goals into achievable steps with the planner's strategic layout.
🗓️ Timeless Approach: Escape time constraints with the undated format. Adapt and refine goals year after year.
🔗 Easy Navigation: Seamlessly access insights with hyperlinks guiding your journey. Review goals, progress, and strategies effortlessly.
🏆 Celebrate Wins: Dedicate space to honor achievements. The Digital Fitness Planner motivates you to aim higher.
Unleash your potential and embrace success. Achieve your fitness aspirations with the Digital Fitness Planner's comprehensive goal planning features. Propel yourself toward a healthier, happier you!
Planner pages:
• 8 fitness planner covers to choose from
• index for easy access to extra templates
• hyperlinked monthly calendars (links to weekly wellness & daily workouts)
• weekly wellness pages
• daily workout pages
• 3 workout plan pages
• workout links tracker
• hyperlinked recipe journal that links to your go-to recipes
• grocery list
• calorie tracker
• sleep tracker
• vitamin & supplement tracker
• water intake tracker
• mood tracker
• check in page
• daily routines
• 30 day challenge template
• vision board
While all planners in the Million Dollar Habit Shop are professionally designed to be intuitive and easy to use, our biggest selling point is our community of creatives who share the same passion for leading an organized and stress-free life. Follow us on Instagram (@milliondollarhabit) for daily tutorials and inspiration for your planner.
Device compatibility 🖥️
✅ Works seamlessly on Windows, Android, and Apple devices
✅ Compatible with laptops, desktops (both Mac and Windows), tablets (excluding Kindle and a few others, please inquire before purchasing)
✅ Designed to be used with any PDF annotation app such as Goodnotes, Notability, Xodo, Samsung Notes, Collanote, Noteshelf, ZoomNotes, etc.
❌ Not optimized for use with mobile phones (view only), also incompatible with Kindles and Chromebooks, not compatible with the OneNote app
❌ This is a digital product and will not be physically shipped.
❌ Please note that this product is not intended to be printed.
🌟 At Million Dollar Habit, we are committed to helping you lead your best life. Please feel free to message us at any time with questions or concerns.
Share
View full details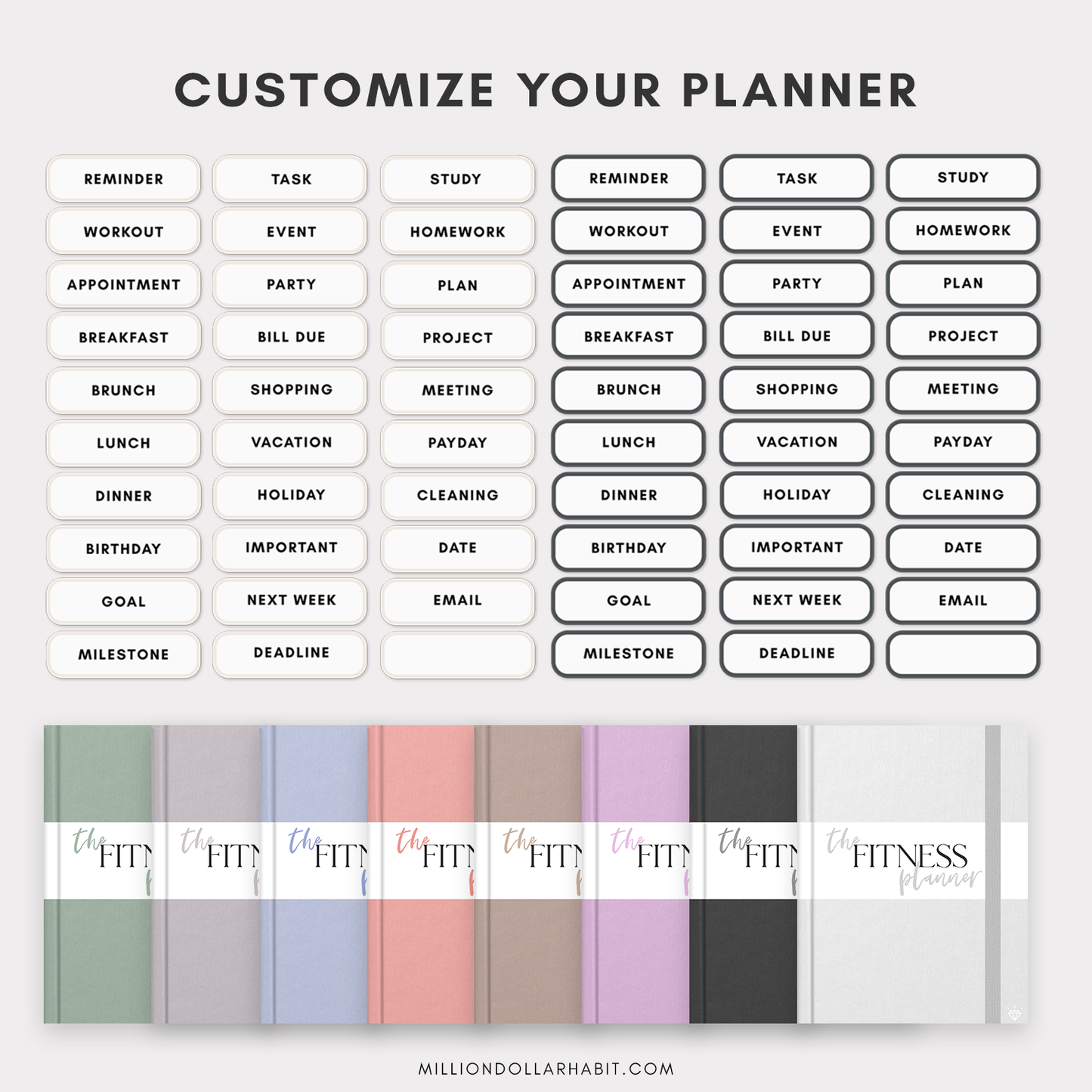 See what our customers are saying
Our planners have helped 10,000+ people organize their lives.
Frequently Asked Questions
When will I receive my order?

Your purchase will be delivered instantly to your email address.
What do I need to start using a digital planner?

To import and use the planner you will need a digital device and a note taking app like GoodNotes.
I need help with my order